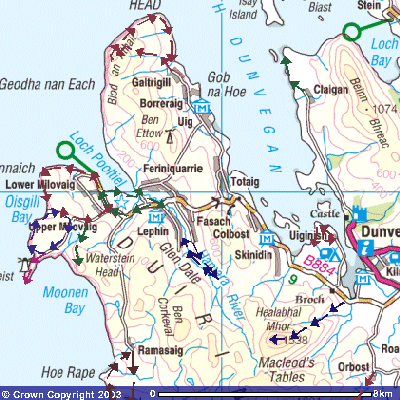 Image produced from the Ordnance Survey Get-a-map service. Image reproduced with kind permission of Ordnance Survey and Ordnance Survey of Northern Ireland.
There are lots of interesting walks in this part of Skye. Many of which you can enjoy without having to take the car, as they will start directly from your holiday accommodation.
Here are a selection of our favourites.
Click a route on the map for full details and photographs of the views on the walk.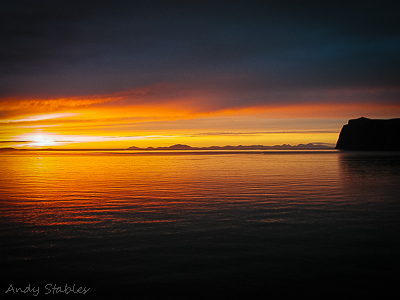 Sunset at Milovaig.